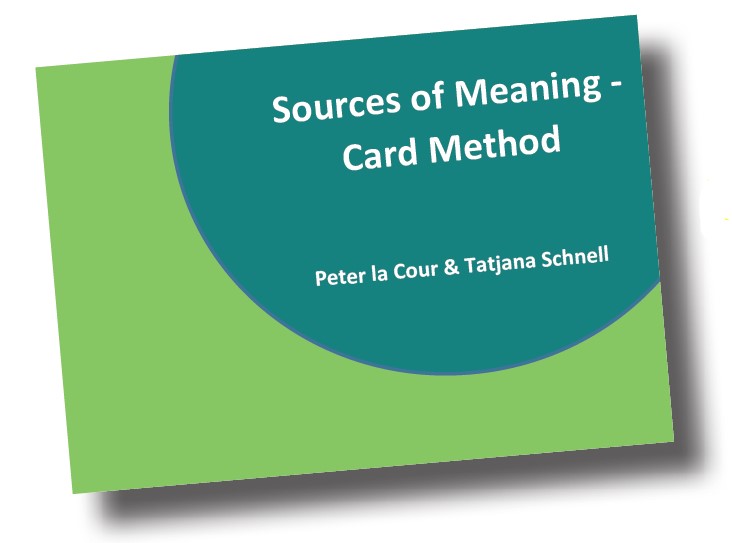 What makes life meaningful to live? Is there any coherence between what you want from life and the way you manage it? What gets in the way of living a meaningful life with good contact to your sources of meaning? And what can be done to change that?
Such existential questions are often crucial to our experience of well-being and vitality in life. These are also questions that are often difficult to grasp, for example in the therapeutic conversation.
The Sources of Meaning – Card Method is a method to map and investigate sources of meaning with a client during a session of one hour.
The instrument is anchored in both existential theory and contemporary empirical psychology on sources of meaning. It is available in English, German, Danish and Norwegian.